Carla Royder Designs & Co is a full-service, award-winning interior design firm specializing in residential decor. Located in San Antonio, Texas, Carla Royder and her talented team of 11 women pride themselves on providing clients' homes with personal, unique touches that other interior design firms can't always offer. These perks include access to a wide network of boutique furniture dealers that provide one-of-a-kind decor.
Most of the design firm's business continues to come from word-of-mouth referrals. Clients are quick to share pictures of the firm's work on social media, often complimenting the team's attention to detail and unique designs. In a business so dependent on these types of referrals, having the time and resources to give such personalized attention makes all the difference.

The Texas-based company was fed up with spreadsheets 
Carla Royder Designs travels to High Point Market twice a year. The event is the largest home furnishings industry trade show in the world exclusively attended by interior designers and others in the retail furniture industry. Carla and her team will shop for VIP clients during these visits and stock up on unique and valuable inventory to use for upcoming projects.
"It's a great opportunity to meet new vendors, see what's on trend, touch and feel pieces in person and also strengthen relationships with our favorite furniture vendors," said Carla.
Following these market visits, large orders of inventory will arrive at Carla's studio and an off-site storage facility. With so much inventory coming and going, an intuitive organization system is a must. That's why interior design assistant and superwoman Christine Bowie was underwhelmed and overworked by an ineffective inventory system when she arrived at the boutique firm in 2017.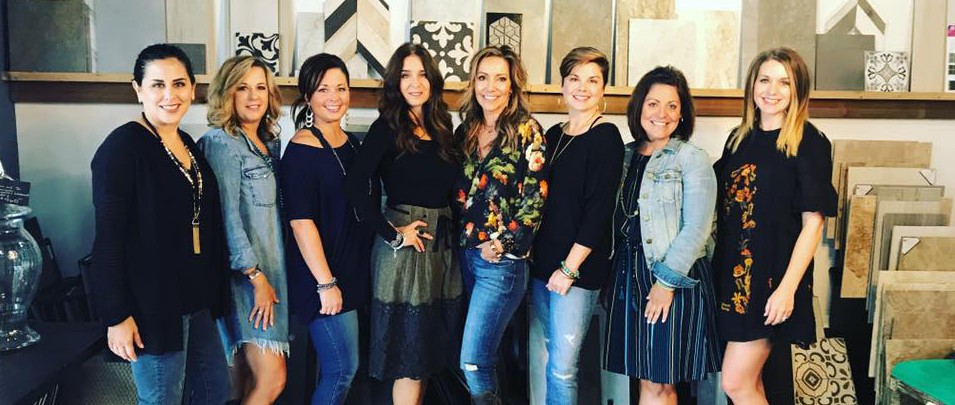 "My predecessor had implemented a system using Excel and also just handwriting what we had in our inventory," said Christine. "It was a very basic system. Our business was growing, and with more and more inventory being purchased, there was a bigger demand for quickly knowing what we had and what was being sold, what was being used by our designers, and what we didn't have. It was quite difficult to share information within the team."
Designers were rarely in front of desktop computers where the inventory could be accessed. So designers, often out shopping or meeting with clients, would unnecessarily buy products, or forget about great pieces that had already been purchased and were located in storage.
Christine said, "We were really keen to look for a new system that would allow us to quickly access the amazing pieces we had in inventory so we weren't purchasing unnecessary items."
With Sortly, This Very Visual Team Got Organized—Quick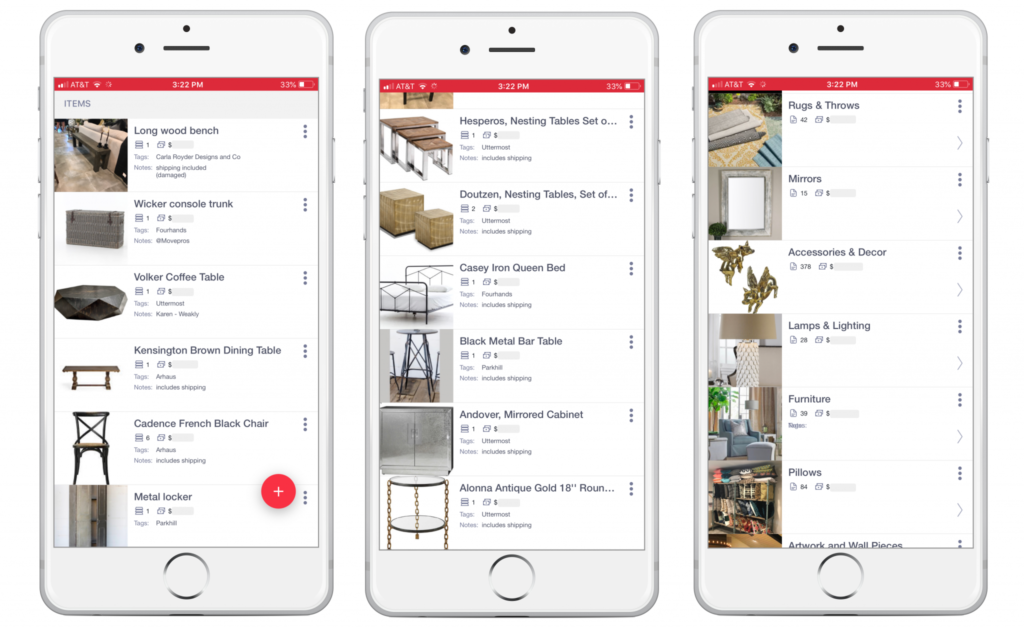 The firm's marketing and operations manager, Nina Shokrian, heard good things about Sortly in an online interior design forum and decided to give the product a try. Instantly, Carla and her design team were sold on Sortly.
"The Sortly platform is so user friendly. We were all really impressed with how quickly we were able to train the staff to use the system and easily integrate the program into the rest of our design business," said Nina.
The firm's favorite features include the ability to:
Easily use pictures and visuals to represent items

Drag items into folders and other intuitive organization methods
Move items from project to project and split quantities easily
Instantly access totals that show an item's status, location, price, and quantities
And it doesn't hurt that the app's just, well, pretty.
Christine said, "We think it looks really great and professional as well. Everyone wants to work with a system that looks nice and we can easily incorporate product tearsheets if needed."

Now, Carla Royder Designs is focused on growth, not inventory struggles
Before switching to Sortly, Christine said she was spending a couple of hours a day managing the firm's inventory manually. Designers would call or email her to find out what they had and where it was. All that changed with the app.
"When we got Sortly, we realized that people could actually manage their own projects through the app," said Christine. "We're so grateful. We can't say enough good things about the app."
Her advice to other businesses considering Sortly? "Once you're all set up, there's really no looking back."
About Sortly
Sortly is a super-simple inventory system and asset tracking system that lets you visually manage all of your company's items. Our intuitive app enables your team to track just about everything from anywhere and gives your business instant access to inventory details like item location, stock level, price and condition, and other custom details that matter to your business.
Ready to get organized and start tracking your business's inventory, assets, tools, and more? Start a free, two-week trial of Sortly and start saving time, money, and stress right away.