PowellsWood, located just south of Seattle, is a 40-acre non-profit garden that offers visitors a respite from the daily stressors of urban living. The garden attracts mostly locals and is looking to grow its reputation and welcome more visitors from afar.
PowellsWood, which also hosts small weddings and events, boasts thousands of varieties of trees, shrubs, and perennials.
. . 
.
The Washington State Non-Profit Needed a Better Way to Keep Track of All Its Plants
After a big storm washed out much of the garden's greenery five years ago, PowellsWood quickly looked to replace the lost plants with new items—but in doing so, derailed the garden's existing inventory system.
Before the storm, PowellsWood's team used Microsoft Word and a little bit of Excel to manage its inventory.
"We used to keep a really good catalogue of all our plants, even though it was a major endeavor," said Justin Henderson, the garden's director. "Then, we brought in hundreds of new plants and they did not get catalogued."
The result? An inventory that didn't match what the garden really had. And that was a problem, both for employees and for the visitors who wanted to know which plant was which.
Justin began looking for an inventory solution that would solve his pain points without breaking the bank. He looked first for a garden-specific inventory system, but he found them to be simple in all the wrong ways. So he began looking for inventory software in general.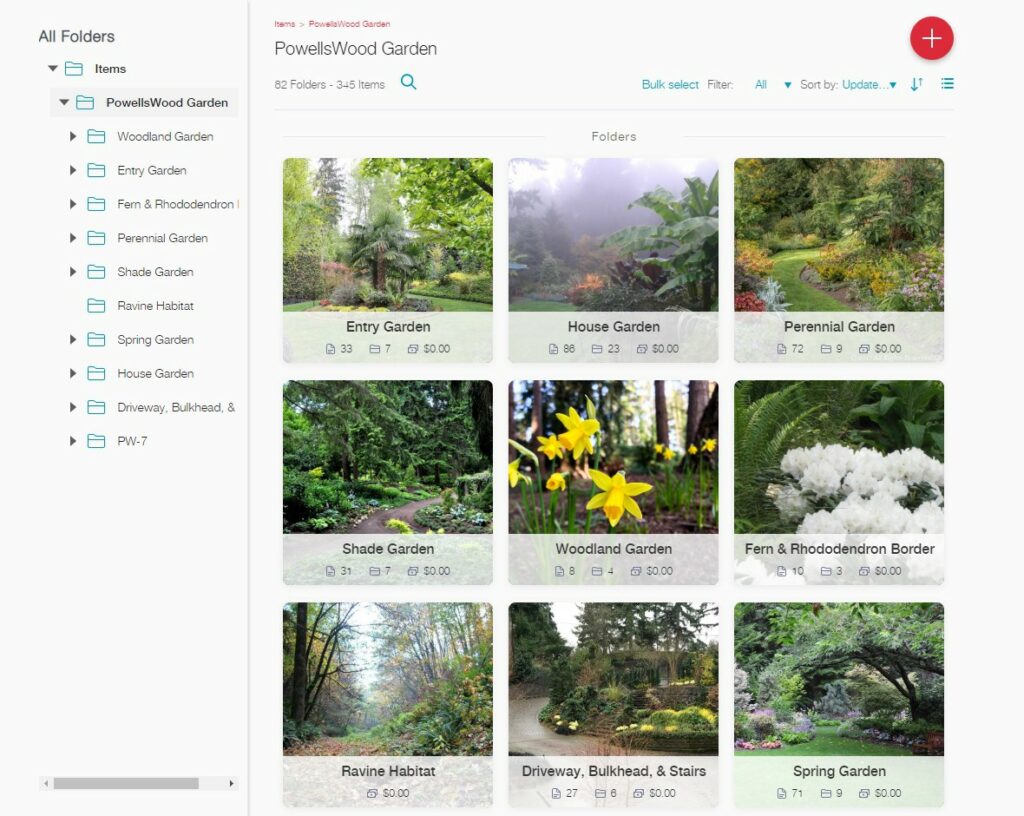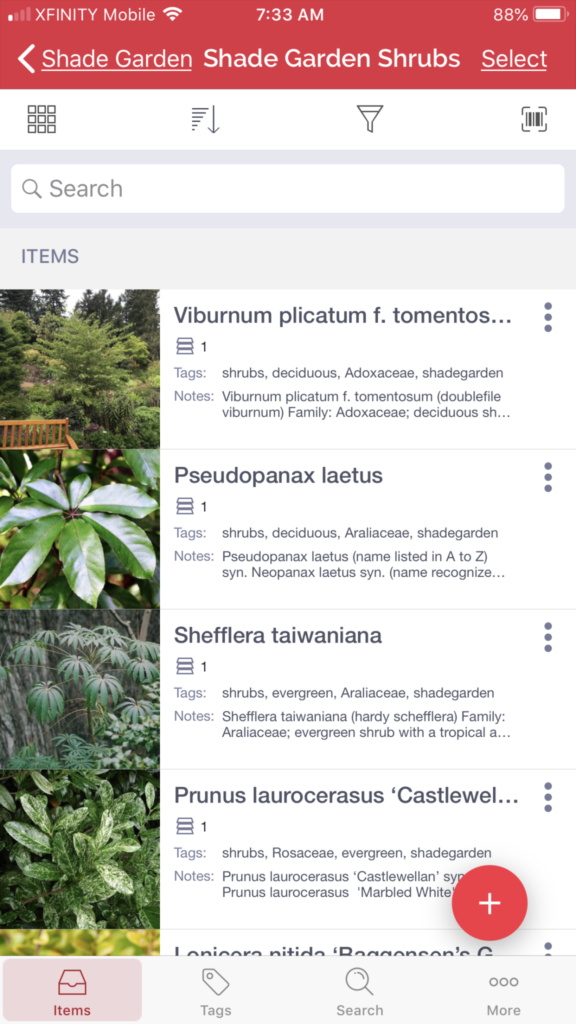 Justin said, "The big reason we quickly upgraded to Sortly was because we needed a system that worked for multiple users. We needed to give some less tech-savvy personnel access to the inventory but not be able to edit or delete anything. It's an extremely user-friendly, intuitive system that helps you visualize your inventory in a dynamic way. It's the antidote to Excel."
PowellsWood also gives visitors read-only access to Sortly so they can learn more about the plants in the garden while borrowing an iPad.
For PowellsWood, Sortly Was The Only Way to Modernize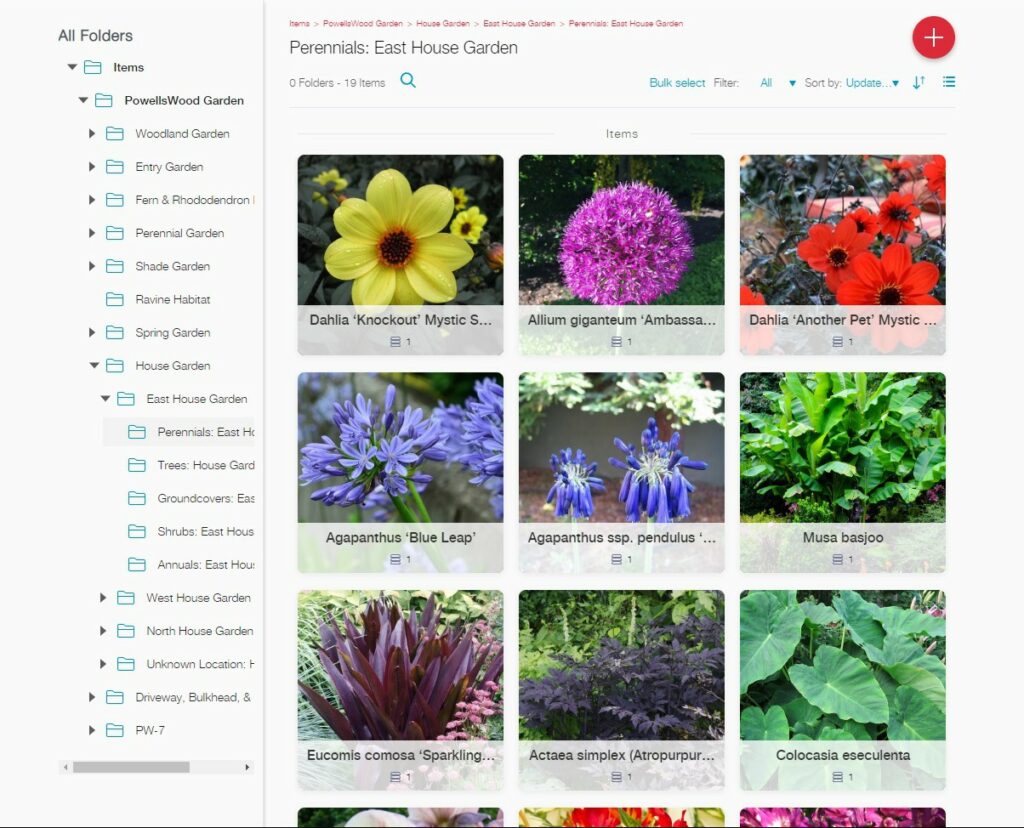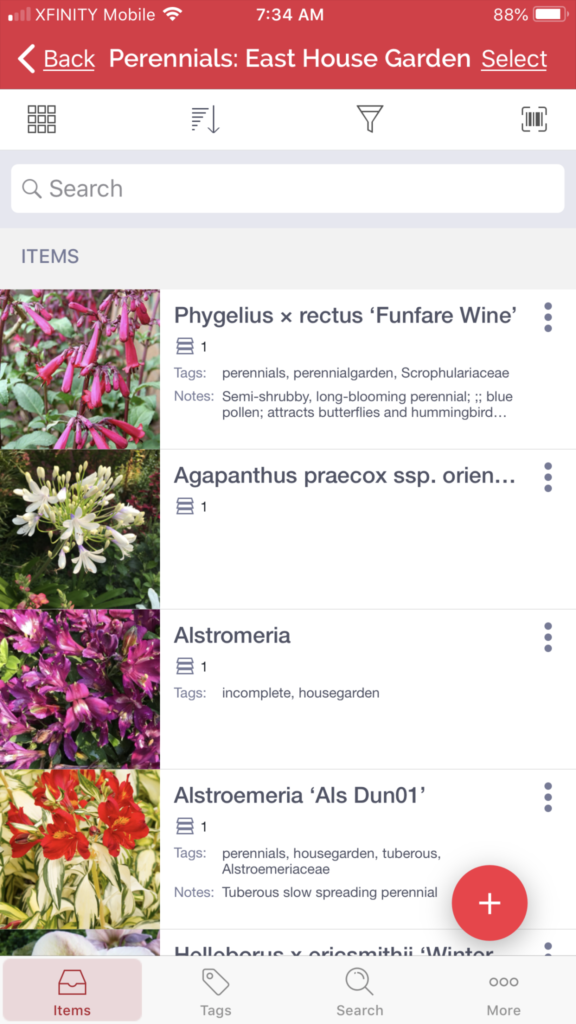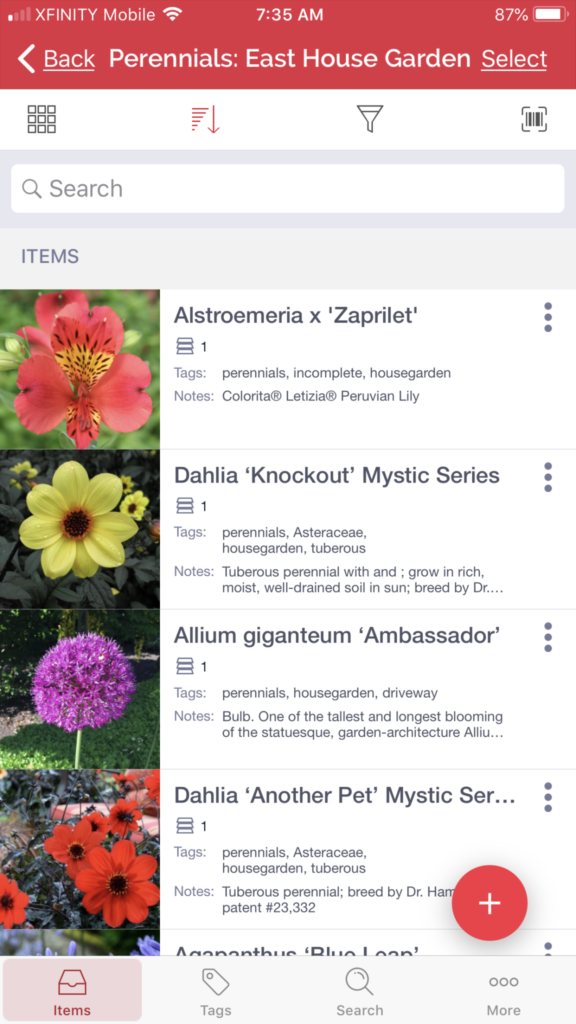 For Justin, Sortly has made his job easier and enhanced visitors' experiences by making information readily accessible. PowellsWood use Sortly tags to classify plants by location and by species and other important adjectives. "If I'm doing a garden tour and somebody asks 'what's that blue flower'", says Justin, "I won't know off the top of my head. I can type 'blue' into Sortly and it'll just show me everything in the garden that has blue in the description. And then I'll use location and classification-specific tags and photos to find out what plant it is."
Sortly saves PowellsWood time and resources, but it does so much more than that for the garden. When Justin arrived at the non-profit, after all, the inventory hadn't been adequately updated in years.
"We simply don't have the funds to pay somebody to gin to the garden and write down every single plant we have and then present all that information in an attractive way," said Justin. "What we're doing now just would not be possible without a simple solution like Sortly."
About Sortly
Sortly is a super simple inventory and asset tracking system that enables you to visually track all your items and any of their details including quantity, price, condition, location, and more—for a more intuitive way for your team to track your inventory across multiple locations.
Unlike other inventory tracking systems, you won't need any lengthy sales visits or a 100-page guide to figure out Sortly. It's built so you can have it up and running in minutes, all on your own
Ready to fully manage your inventory and assets? Try Sortly for free today.