The thought of getting organized, whether it be at home or at work, is exhausting. Sometimes I get so overwhelmed, I don't even know where to begin. How do I get motivated? How can I manage and maintain organization in a business?
What I need is inspiration—a solid pep talk. I collected 6 quotes that are guaranteed to get me in the mood to turn my clutter and chaos into order and efficiency.
---
1. "For every minute spent organizing, an hour is earned."
– Anonymous
As small business owners, we are painfully aware that time is of the essence. There's no way to add hours to the day, but with a little prioritizing and organization, I can save time tomorrow. For example, taking the time to implement tools that help my business stay organized this week will save me countless hours next week in looking for my equipment or scrolling through cumbersome spreadsheets.

Experience the simplest inventory management software.
Are you ready to transform how your business does inventory?
Start a Free Trial
---
2. "Organizing is a journey, not a destination."
– Anonymous
Even if I got 100% organized today, tomorrow is a new day! Kind of like exercise, organization within my business is something that needs to be done each day to bring positive results. You don't need to have a pristine office or a spotless shop…but it would help to take a few moments to scan items in and out or make a couple updates in your inventory organization app throughout the day.
---
3. "Clutter is nothing more than postponed decisions." 
– Barbara Hemphill
Small business owners are known for multitasking. There's rarely a moment when we aren't doing five things at once. With that constant mental exertion, it's easy to procrastinate some tasks, such as putting tools in the right spot or filing paperwork where it needs to go. It helps to acknowledge that a split-second decision will save me more time than no decision at all. Using a simple, intuitive business organization system gives me control on crazy days.

---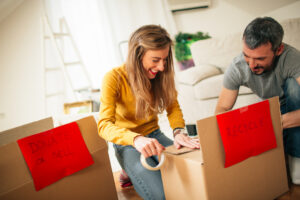 4. "Bottom line is, if you do not use it or need it, it's clutter, and it needs to go."
– Charisse Ward 
This quote has single-handedly changed my life. At home, tossing or donating the things I don't use is a weight off my shoulders. Within my business, smart organizational tools help me identify which items I'm actually using…and which ones I just THINK I'm actually using…so I can get rid of the dead weight. Managing organization in business is easier when you're only tracking the things you actually need.

---
5. "The only difference between a mob and a trained army is organization."
– Calvin Coolidge 
Success depends on synchronization. When my employees are each using their own method of inventory tracking and organization, we're bound to lose productivity. When my people are all using the same system, we can coordinate efficiently. Simple, mobile business organization software makes that possible for us.
---
6. "It takes as much energy to wish as it does to plan."
– Eleanor Roosevelt 
As entrepreneurs, we didn't come this far just to freeze up at the sight of clutter. Why not put your plan into action now?
---
Sortly business organization software is designed for immediate use. It's so intuitive, you can start right away—the moment you feel inspired to get organized.
How do you manage and maintain organization in a business? Share your thoughts in the comments section below.