Whether you are just starting out on your own or you have been your own boss for a while, you're likely always looking for something to make your job simpler and your business more successful. There are a ton of sites, blogs, magazines, and podcasts out there that offer free information for small business owners. So many, in fact, that sorting through them to find the valuable sources can be incredibly time-consuming! With that in mind, we curated a list of the best of the best for you.

The Small Business Trends site is a great place to look for news, trends, infographics, and more. They also have a newsletter so that you can get the top stories right in your inbox. They cover everything: small business loans and credit, the proper way to sending holiday gifts to major clients,  marketing and business plans, sources for free templates (for everything), and so much more. 
They also have a digital magazine that you can subscribe to and download each publication. They released 8 magazines last year and each one focuses on a specific part of running a small business including staffing, business planning, marketing, sales, and more. You can check it out here.

We really like this article on how to scale your small business and a few tips on how to reduce costs when starting out. Short and sweet, this post makes a great point about being creative when finding a space for your business.
What makes them unique? They have hundreds of contributors, and the posts are curated. This means you get the benefits of a large community with different views, but without the filler articles many sites with a great number of writers have. They cover a wide range of topics, but offer valuable insight on each.
Many small business owners dread the thought of running a marketing campaign. If you are one of them, this is definitely a site you should check out. We are huge fans of anything that streamlines the day-to-day operations of a small business, and marketing is a necessity. We love the DIY Marketers site because their goal is to make marketing quick and easy. The "About" page says it well:
"The original idea behind DIY Marketers was to show small business owners all the amazing technology that allowed you to multiply yourself and to do BIG BRAND marketing on a budget.

As time went on — the opposite became true — there was TOO MUCH technology, too many options. And that's when people started asking my help in choosing what tools to use, how to use them and how to leverage their time.

Since then, DIYMarketers has been committed to helping small business owners get out of OVERWHELM.

Today, DIYMarketers is committed to helping small business owners do LESS Marketing so they can make MORE Money! If that sounds like you, you're in the right place!"

The DIY Marketers goal is to provide tips, tricks, tutorials, and more with the goal of empowering small businesses to run their own marketing campaigns. They lay out techniques so that readers can launch full-scale, effective marketing campaigns for less than $17 a day.
We really enjoyed this article about the value of a good reputation. It gives tips on how to foster a great relationship with clients that brings in more business. Word of mouth, especially online, is becoming more and more key to a successful business. 
Ivana Taylor, the mastermind behind DIY Marketers, had this to say when we asked her what she thought our readers need to know about marketing the easy way:
"I must be the only marketing person that believes you should do less marketing instead of MORE. Why? Because you simply don't have the time, resources and money to be everywhere all the time. Pick a main strategy, double down and do it well. For example, if you choose inbound marketing and focus on content – then do content well, focus on sharing and engagement on social media (just choose a couple channels) Today, marketing isn't so much about what you DO — it's about who you are. Make an effort to share your personality, your hobbies and your passions with your audience. Select an authentic point of view and put it out there – this will naturally attract your ideal customer and save you tons of time and money in marketing."

If you are looking for inspiration, this podcast is a great place to start. It features the success stories of entrepreneurs, start-ups, great thinkers, and innovators. "How I Built This" is hosted by NPR, and Guy Raz talks with people that started small and grew their passion into hugely successful companies about their methods and what they learned while growing their businesses. Recent topics include: "Serial Entrepreneur: Marcia Kilgore,"  and "Clif Bar: Gary Erickson. This podcast is highly recommended by many entrepreneurs and is a great way to fit in a bit of inspiration during a commute or while working.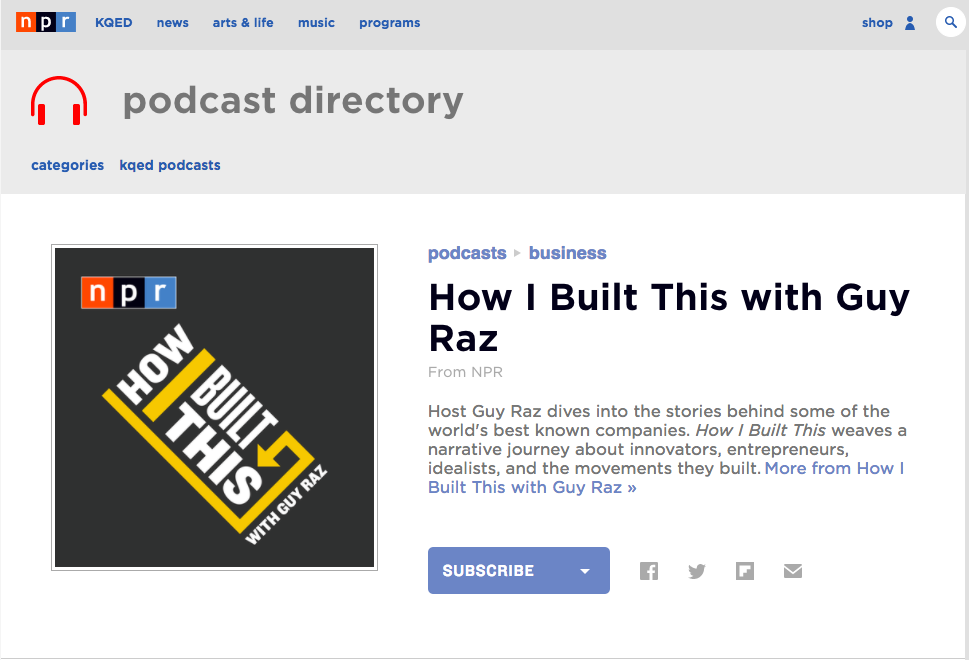 We thought the episode on Tom's of Maine was especially inspirational. Tom Chappell started out in the 70's with a $5,000 loan and a warehouse. He had a vision of creating products that filled an empty space in the market, and he succeeded! Almost half a century later, Tom's of Maine is one of the largest companies in the natural body products industry. We love this one because it encourages entrepreneurs that with hard work and a good idea, anyone can achieve success!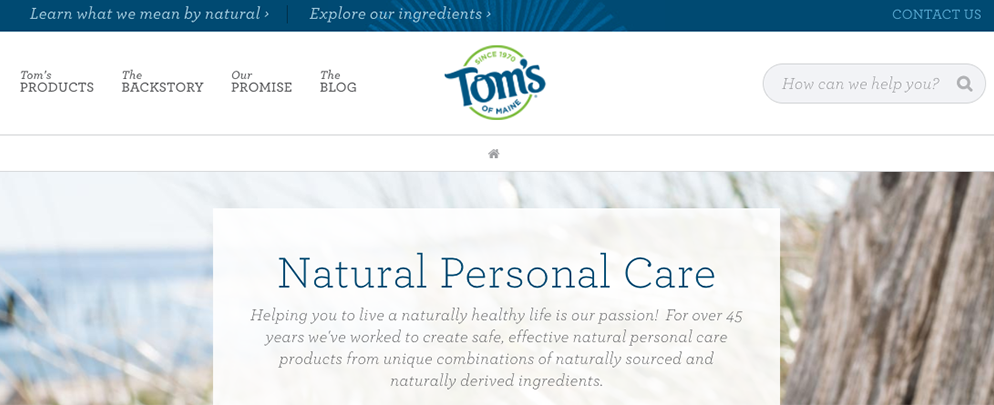 Succeed as Your Own Boss, created by Melinda Emerson, is a website full of fantastic information for small businesses. Melinda has also written two books, one in print and one ebook. Her blog has a great variety of content to fit many different kinds of businesses and often features interesting guest posts and interviews.

At Sortly, helping small business owners succeed is our main focus. We always keep an eye out for articles and tips to share with our readers to help them manage growth while keeping their job simple and enjoyable. We thought this article would be a great one to share. It is an excerpt from one of her #smallbizchats with Joan Wilson in which they discuss the issues that arise when you are overworking yourself.  Burnout is an enormous problem for entrepreneurs, and in the post, Melinda and Joan talk about the causes and symptoms of burnout and how to avoid it. They also suggest ways to streamline and simplify your job and how it can change your life. 

Our favorite part? Melinda hosts #smallbizchat on Twitter every Wednesday from 8-9 pm EST. She chats live with small business experts and innovators, during which attendees can type in questions. During the last few minutes of the program, participants are allowed to share a short paragraph about their businesses and network with others. A transcript is available the next morning if you missed it or you would like to take notes.
If you are looking for real-world interaction, networking, and tips from expert entrepreneurs, this is it. The Small Biz Chat is an incredibly unique resource for small businesses… check it out!