Accurate inventory control is essential for cost control and reliable business forecasting. But statistics show that more than 40 percent of small businesses don't consistently track their inventory. Two contributing factors are lack of time and lack of personnel. UPC barcodes help simplify the process of inventory control. And better inventory control helps your business become more efficient, productive, and profitable.
How Do UPCs Barcodes Help with Inventory Control?
UPC barcodes help automate and improve inventory control, increasing productivity, security and stability. It's easy to scan barcodes into inventory management software using just a scanner or even just a smartphone. 
Here are six benefits:
1.    Increases Accuracy
When UPC barcodes are linked with inventory management software, you'll quickly see the improvements:
Provides re-order alerts to help prevent loss of sales and profits due to low quantities or out-of-stock items
Reduces costs associated with overstocking goods that can spoil, become outdated, or take over your storage space
Tracks sales, profits, and losses to help you forecast inventory needs based on reliable historical data
2.    Increases Productivity
Scanning UPC barcodes into inventory management software increases productivity and saves time in several ways, including:
Reduces training time otherwise spent on teaching employees how to enter data in spreadsheets or complicated accounting software
Decreases time spent on physically counting items
Prevents lengthy searches for items in a storage facility or warehouse
3.    Provides Real-Time Data
If your inventory data is stored on a spreadsheet or in accounting software, you can run status reports. But depending on the last entry date, the reports might not be current. Inventory management software uses UPC barcodes to provide data on demand that has several advantages:
Instant access to product availability at each of your business locations
Fast response to customer inquiries about your products or services
Current reports that you can customize and share electronically or print
4.    Quickly Expands with Business Growth
As your business grows, UPC barcodes make it easy to add new items to your inventory. Instead of typing in scores of new product codes, you can scan barcodes into your inventory management software, start tracking products immediately, and use the time you saved for the next item on your task list.
5.    Facilitates Quick, Informed Decisions
When an emergency is unique to a customer—or if it's local or national—your products or services might be in demand. If you use inventory management software in conjunction with UPC barcodes, you can easily access details on stock quantity and location. It will help you make informed decisions about how to manage and distribute your products with urgency.
6.    Offers Security and Accessibility
Inventory management software is secure, yet accessible. After you scan UPC barcodes into the software, you can track and manage inventory from just about anywhere. You can access data from a desktop, a laptop, or a mobile device. And you can choose a plan that lets you provide full or limited access to employees, team members, or customers.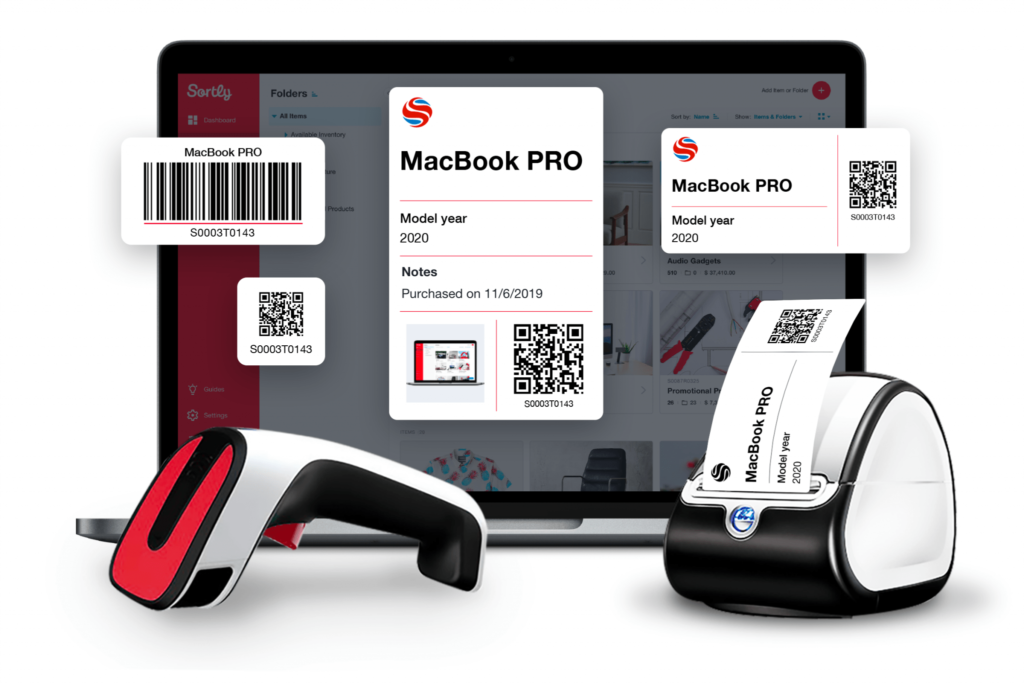 It's easy to simplify your inventory control process. Get started with UPC barcodes and a free trial of Sortly inventory management software.